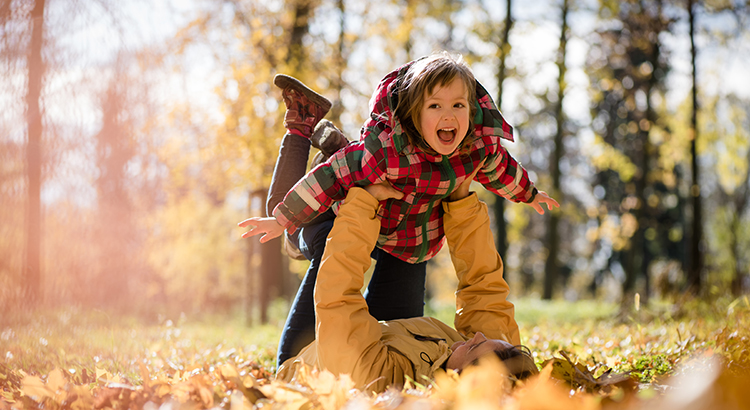 Many sellers believe spring is the best time to put their homes on the market because buyer demand traditionally increases at that time of year. What they don't realize is if every homeowner believes the same thing, then that's when they'll have the most competition.
So, what's the #1 reason to list your house in the winter? Less competition.
Housing supply traditionally shrinks at this time of year, so the choices buyers have will be limited. The chart below was created using the months supply of listings from the National Association of Realtors.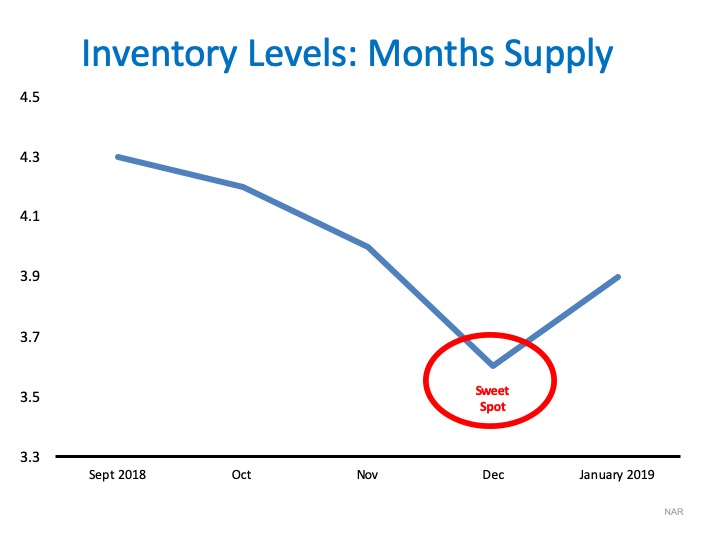 As you can see, the 'sweet spot' to list your house for the most exposure naturally occurs in the late fall and winter months (November – January). 
Temperatures aren't the only thing that heats up in the spring – so do listings!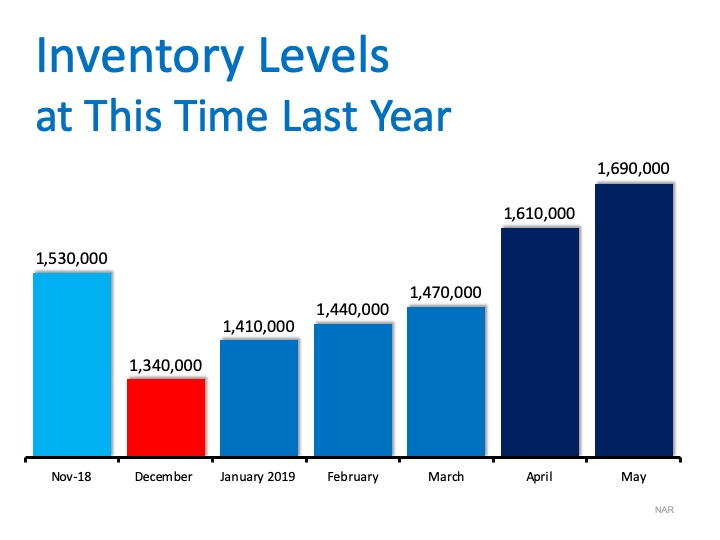 In 2018, listings increased from December to May. Don't wait for these listings and the competition that comes with them to come to the market before you decide to list your house.
Added Bonus: Serious Buyers Are Out in the Winter
At this time of year, purchasers who are serious about buying a home will be in the marketplace. You and your family will not be bothered and inconvenienced by mere 'lookers.' The lookers are at the mall or online doing their holiday shopping.
 Bottom Line
If you've been debating whether or not to sell your house and are curious about market conditions in your area, let's get together to determine the best time to list your house.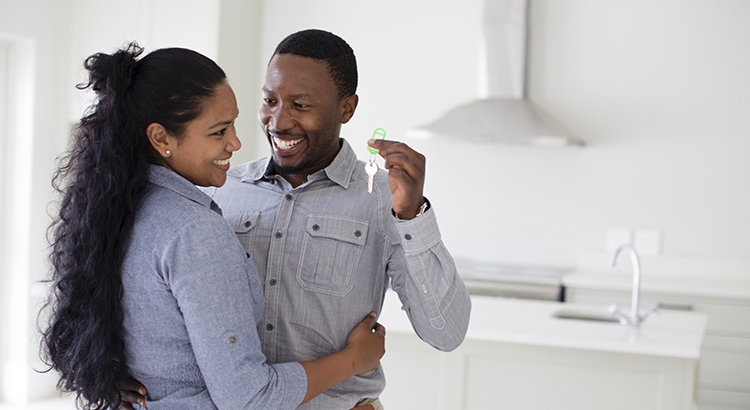 When you're ready to buy, you'll need to determine if you prefer the charm of an existing home or the look and feel of a newer build. With limited existing home inventory available today, especially in the starter and middle-level markets, many buyers are considering a new home that's recently been constructed, or they're building the home of their dreams.
According to Robert Dietz, Chief Economist at the National Association of Home Builders (NAHB),
"The second half of 2019 has seen steady gains in single-family construction, and this is mirrored by the gradual uptick in builder sentiment over the past few months."
This is great news for homebuyers because it means there is additional inventory coming to the market, giving buyers more choices. The most recent data from NAHB shows,
"The inventory of new homes for sale was 321,000 in September, representing a 5.5 months' supply. The median sales price was $299,400. The median price of a new home sale a year earlier was $328,300."
Another added bonus is that builders are very aware of buyer demand in this segment, so they're now building in a price range where there are more interested buyers ($299,400 instead of $328,300). With a reduced sales price and low-interest rates, today's buyers have strong purchasing power.
Bottom Line
If you're thinking of buying a home, you may want to consider a new build to meet your family's needs. Let's get together to discuss the process and review what's available in our area.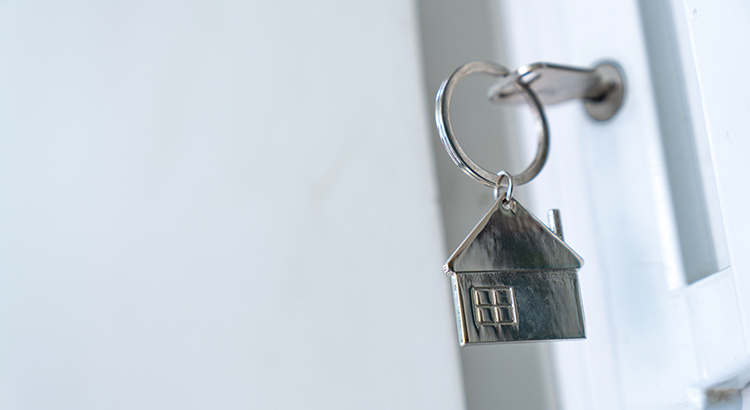 Whether you are a first-time buyer or looking to move up to the home of your dreams, now is a great time to purchase a home. Here are three major reasons to buy today.
1. Affordability
Many people focus solely on price when talking about home affordability. Since home prices have appreciated throughout the past year, they assume homes are less affordable. However, affordability is determined by three components:
Price
Wages
Mortgage Interest Rate
Prices are up, but so are wages – and interest rates have recently dropped dramatically (see #2 below). As a result, the National Association of Realtors' (NAR) latest Affordability Index report revealed that homes are MORE affordable throughout the country today than they were a year ago.
"All four regions saw an increase in affordability from a year ago. The South had the biggest gain in affordability of 6.9%, followed by the West with a gain of 6.0%. The Midwest had an increase of 5.8%, followed by the Northeast with the smallest gain of 1.8%."
2. Mortgage Interest Rates
Mortgage rates have dropped almost a full point after heading toward 5% last fall and early winter. Currently, they are below 4%.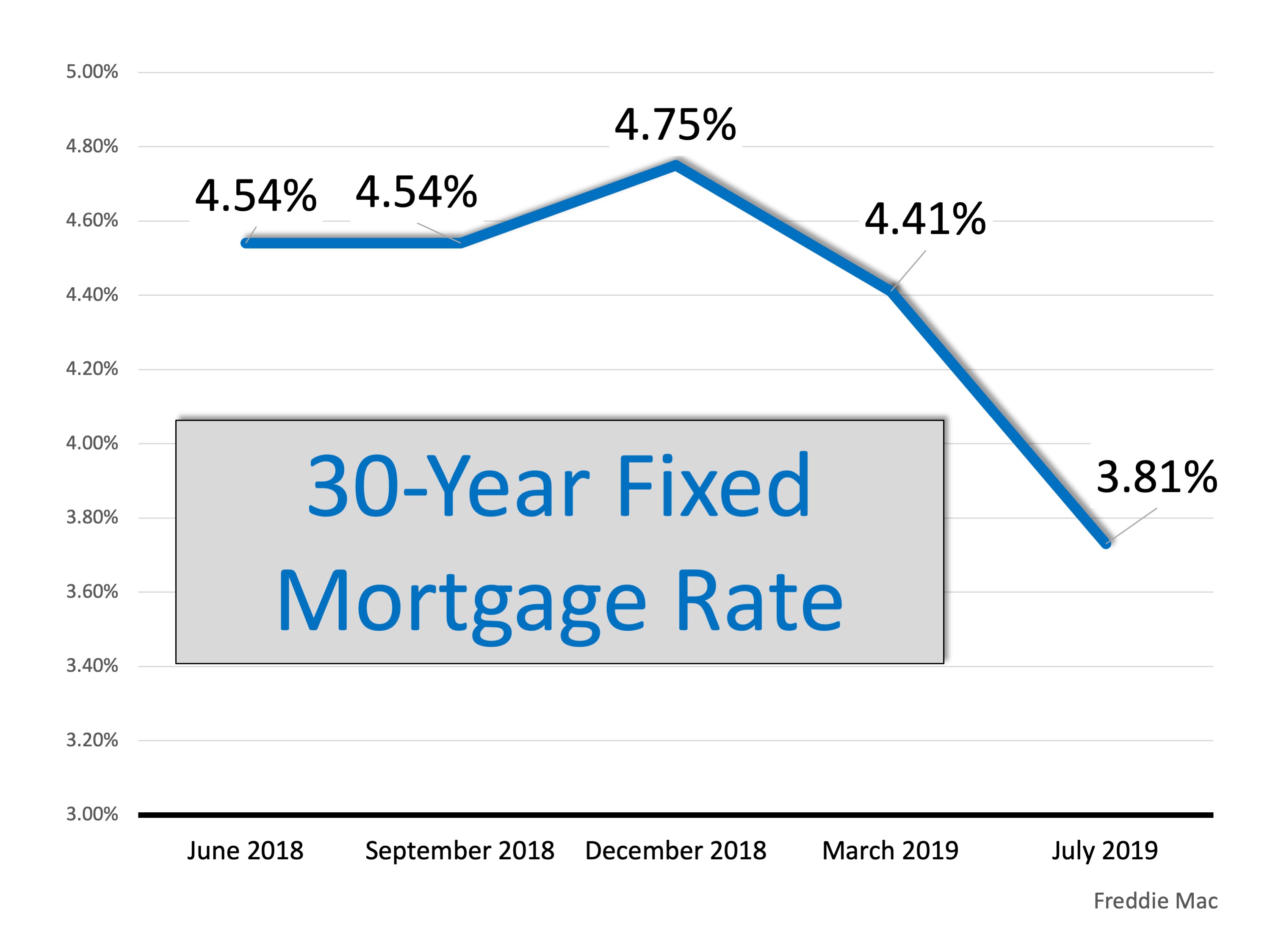 Additionally, Fannie Mae recently predicted the average rate for a 30-year fixed mortgage will be 3.7% in the second half of 2019. That compares to a 4.4% average rate in the first quarter and 4% in the second quarter.
With mortgage rates remaining near historic lows, Fannie Mae and others have increased their forecasts for housing appreciation for the rest of the year. If home price gains are about to re-accelerate, buying now rather than later makes financial sense.
3. Increase Family Wealth
Homeownership has always been recognized as a sensational way to build long-term family wealth. A new report by ATTOM Data Solutions reveals:
"U.S. homeowners who sold in the second quarter of 2019 realized an average home price gain since purchase of $67,500, up from an average gain of $57,706 in Q1 2019 and up from an average gain of $60,100 in Q2 2018. The average home seller gain of $67,500 in Q2 2019 represented an average 33.9 percent return as a percentage of original purchase price."
The longer you delay purchasing a home, the longer you are waiting to put the power of home equity to work for you.
Bottom Line
With affordability increasing, mortgage rates decreasing, and home values about to re-accelerate, it may be time to make a move. Let's get together to determine if buying now makes sense for your family.

If your plan for 2019 includes selling your home, you will want to pay attention to where experts believe home values are headed. According to the latest Home Price Index from CoreLogic, home prices increased by 4.7% over the course of 2018.
The map below shows the results of the latest index by state.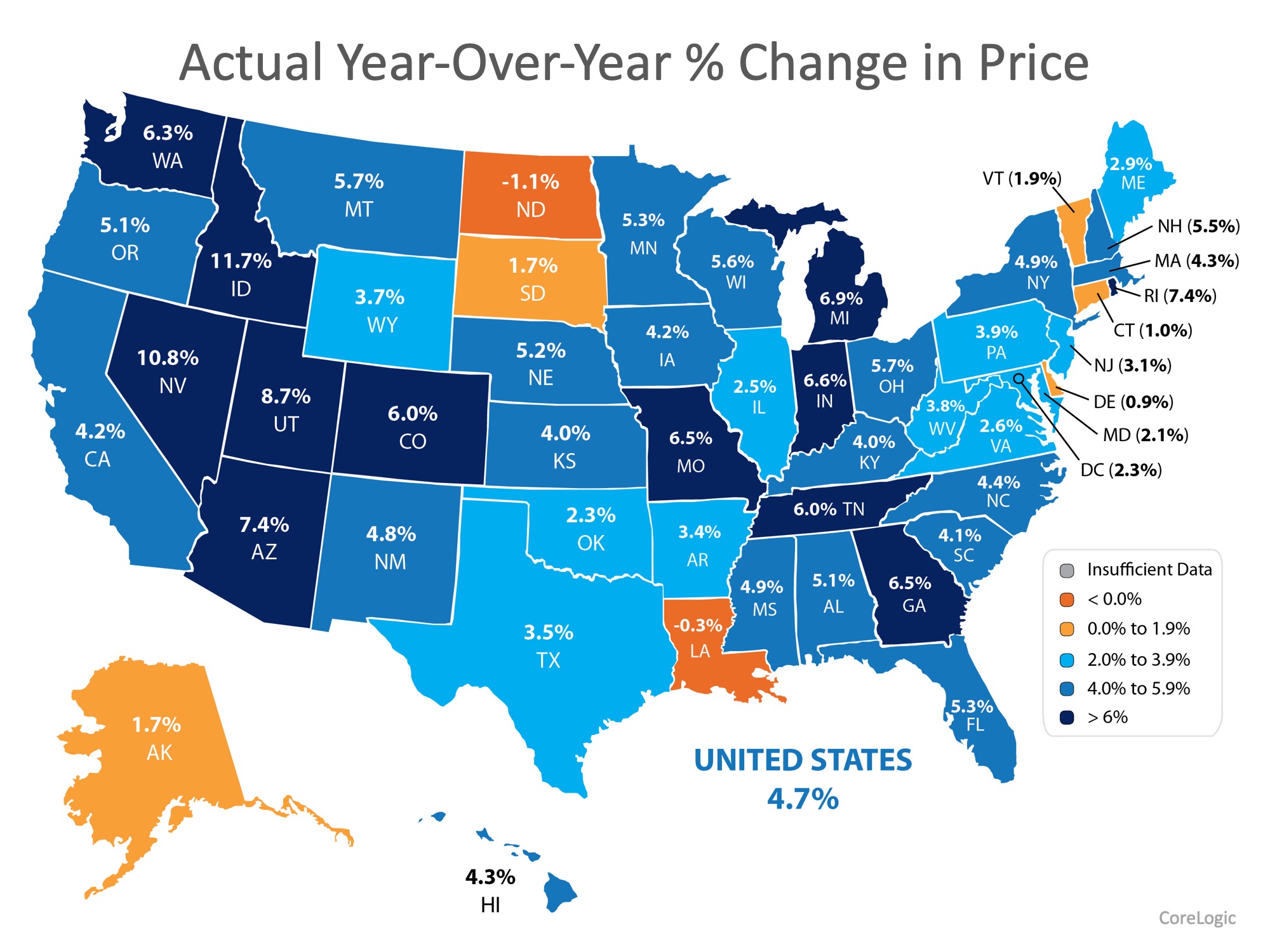 Real estate is local. Each state appreciates at different levels. The majority of the country saw at least a 2.0% gain in home values, while some residents in North Dakota and Louisiana may have felt prices slow slightly.
This effect will be short lived. In the same report, CoreLogic forecasts that every state in the Union will experience at least 2.0% appreciation, with the majority of the country gaining at least 4.0%! The prediction for the country comes in at 4.6%. For a median-priced home, that translates to over $14,000 in additional equity next year! (The map below shows the forecast by state.)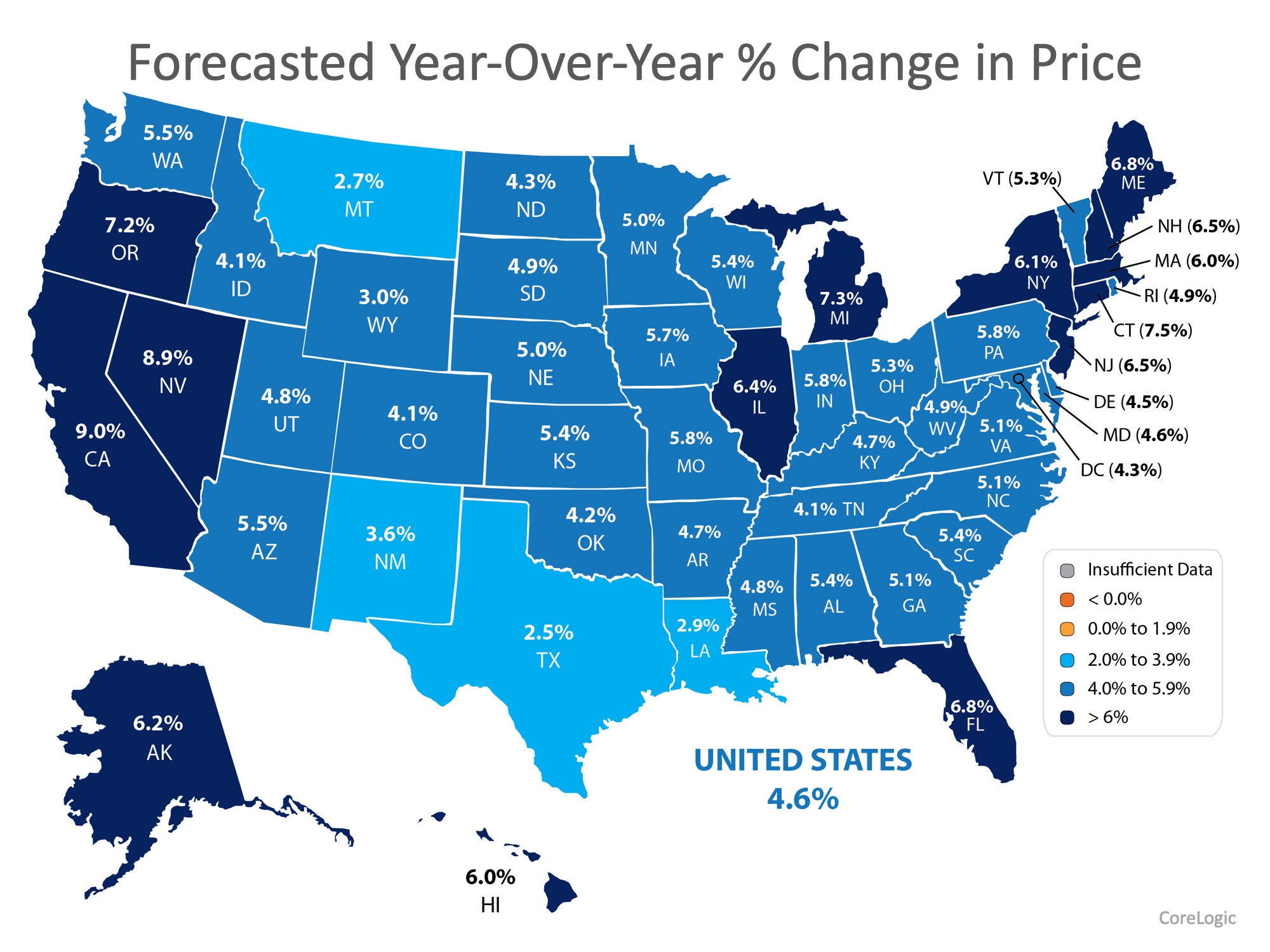 So, how does this help you list your home for the best price?
Armed with the knowledge of how much experts believe your house will appreciate this year, you will be able to set an appropriate price for your listing from the start. If homes like yours are appreciating at 4.0%, you won't want to list your home for more than that amount!
One of the biggest mistakes homeowners make is pricing their homes too high and reducing the price later when they do not get any offers. This can lead buyers to believe that there may be something wrong with the home, when in fact the price was just too high for the market.
Bottom Line
Pricing your home right from the start is one of the most challenging parts of selling your home. Once you decide to list your house, let's get together to discuss where home values are headed in your area!

In a CNBC article, self-made millionaire David Bach explained that: "The biggest mistake millennials are making is not buying their first home." He goes on to say that, "If you want to build real financial security, real wealth for your lifetime, then you need to buy a home."
Bach went on to explain:
"Homeowners are worth 40 times more than renters. Now, that first home doesn't need to be a dream home, it can be a very small home. You might literally have to buy a small studio apartment, but that's how you get started."
Then he explains the secret to buying that home!
"Don't do a 30-year mortgage. You want to take that 30-year mortgage and instead pay it off early, do a 15-year mortgage. What happens if you do a 15-year mortgage? Well, one, you pay the mortgage off 15-years sooner, that means you'll be able to retire in your fifties. Number two, you'll save a fortune (on potentially hundreds of thousands of dollars in interest payments)."
What will it cost to pay your mortgage in fifteen years? He explains further:
"For fifteen years, you got to brownbag your lunch. Think about that! Brownbag your lunch literally for fifteen years. You can retire ten years sooner than your friends. You'll have real wealth, because you bought a home – you're not a renter. And you'll be financially secure for life."
Bottom Line
Whenever a well-respected millionaire gives investment advice, people usually clamor to hear it. This millionaire gave simple advice – if you don't yet live in your own home, go buy one.
Who is David Bach?
Bach is a self-made millionaire who has written nine consecutive New York Times bestsellers. His book, "The Automatic Millionaire," spent 31 weeks on the New York Times bestseller list. He is one of the only business authors in history to have four books simultaneously on the New York Times, Wall Street Journal, BusinessWeek and USA Today bestseller lists.
He has been a contributor to NBC's Today Show, appearing more than 100 times, as well as a regular on ABC, CBS, Fox, CNBC, CNN, Yahoo, The View, and PBS. He has also been profiled in many major publications, including the New York Times, BusinessWeek, USA Today, People, Reader's Digest, Time, Financial Times, Washington Post, the Wall Street Journal, Working Woman, Glamour, Family Circle, Redbook, Huffington Post, Business Insider, Investors' Business Daily, and Forbes.

Many homeowners believe that rising interest rates and home prices have scared away buyers and therefore have not listed their houses for sale. However, the truth is that buyers who were unable to find a home last year are out in force, and there are even more coming!
NerdWallet's 2018 Home Buyer Report revealed that:
"Approximately one-third (32%) of Americans plan to purchase a home in the next five years. Millennials are most likely to have such a purchase in their five-year plan (49%), versus 35% of Generation X and 17% of baby boomers."
As we can see, buyers are optimistic! According to the report, here are the top reasons Americans plan to buy: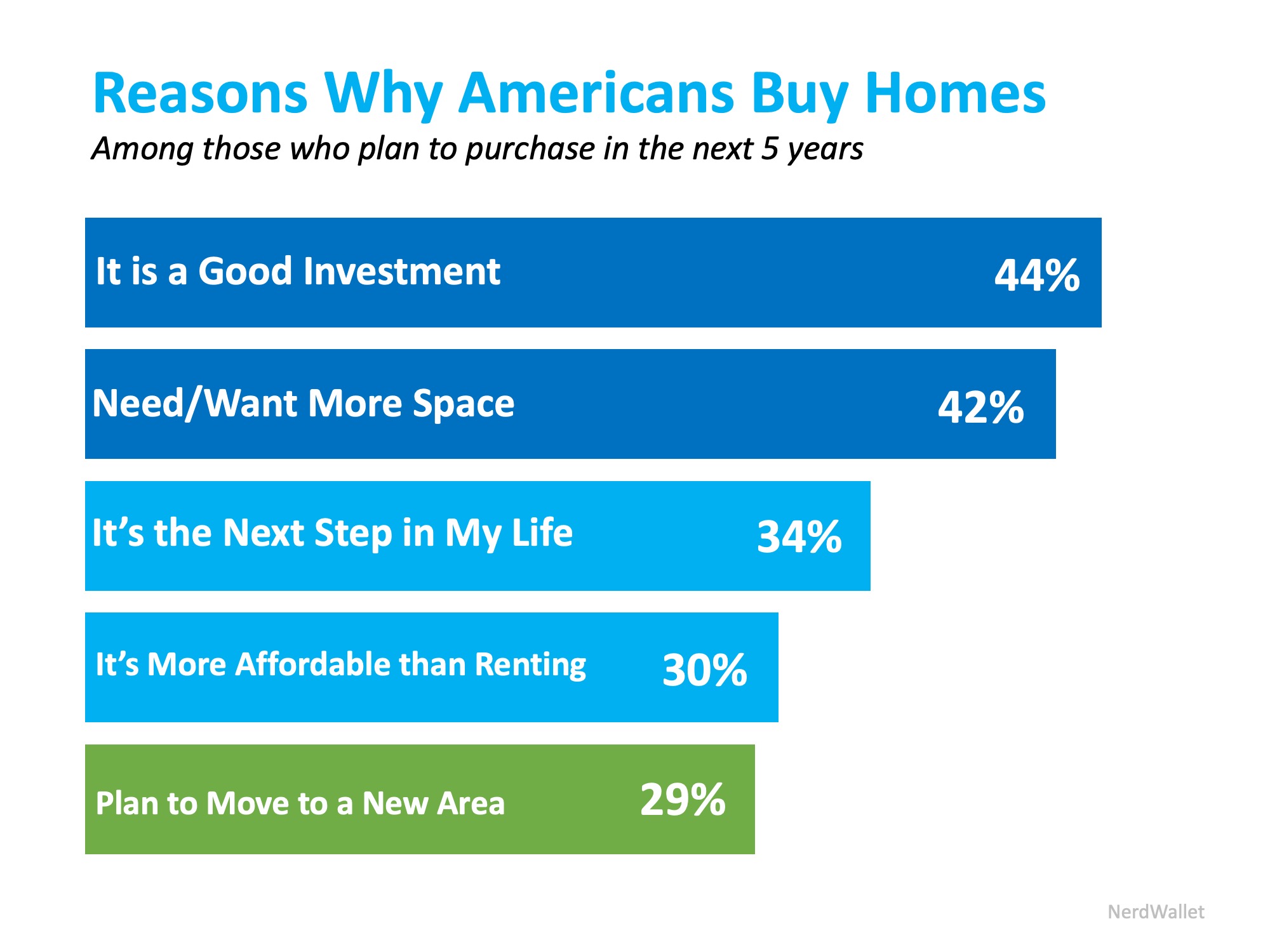 The most common reason Americans prioritize buying is that they believe it's a good investment!
If you're a homeowner looking to sell, 2019 is the perfect year to put your house on the market. But why?
Buyers want to buy
No competition!
At least 3 of the renowned organizations that report on real estate market trends predict that homeowners are going to wait until 2020 to list their homes, leading to a nice increase in sales (as shown in the graph below).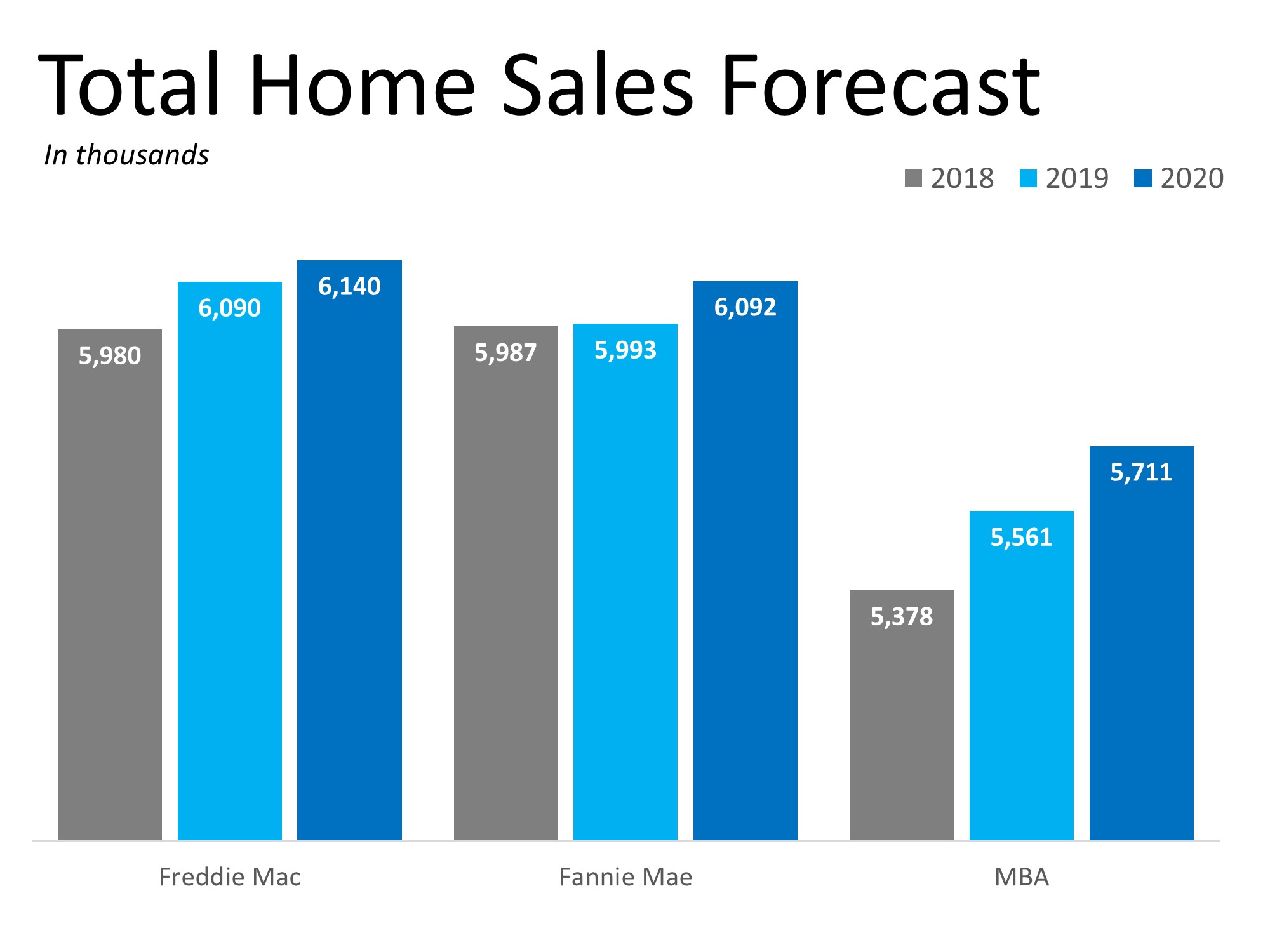 Don't wait for a competitive market; be ahead of the curve and sell your house at the best possible price!
Bottom Line
There are plenty of buyers entering the market! Whether you're a first-time homebuyer or a current homeowner looking to move-up to your next home, let's get together to discuss your real estate needs!